Getting to grips with a given market or asset class can be challenging for beginning investors and even experienced investors need a refresher once in a while. This is why we put together our set of Investment Guides that describe in detail what investors need to know when allocating their capital. Our three guides cover closed-end funds, preferred stocks as well as PIMCO closed-end-funds.
Guide To Closed-End Funds
Closed-end funds have been a staple of investor portfolios for more than 100 years. The ability of CEFs to hold significant leverage and allocate to less liquid assets creates an attractive combination for income-oriented investors. Beyond this basic attraction, however, lies a myriad of important details which can add to or detract from fund performance.
Some of the key topics in the guide are:
CEF fees structure
yields and leverage concepts
distribution coverage and tax-loss harvesting
evaluating CEFs and relative value CEF investing
generating alpha with CEFs
following a CEF checklist
and much more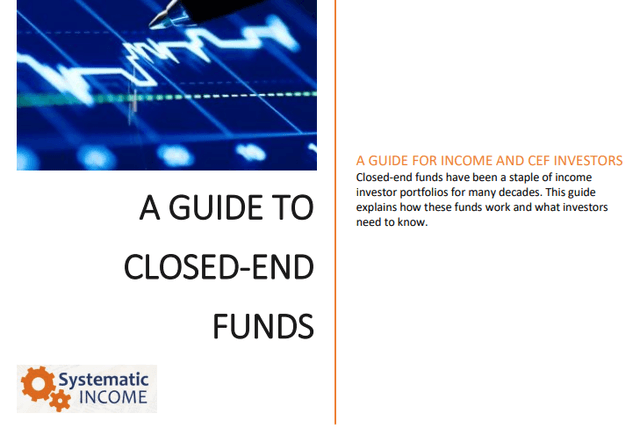 ---
Guide To Preferred Stocks
Preferred stocks have been a staple of income portfolios for many decades. Preferreds have two key appealing features for investors. First, because they sit at the junior end of the corporate capital structure they tend to have relatively high yields, higher than that of senior unsecured bonds or secured loans. And secondly, they tend to distribute qualified dividends which enjoy better tax treatment than interest income.
For all their seeming simplicity, however, preferred stocks are highly complex financial instruments. Many preferreds move from fixed coupons to floating coupons after a certain time period. Most are also callable and are potentially perpetual instruments. Figuring out the correct yields is tricky as investors have to watch out for clean vs. dirty prices, stripped yields and yields-to-call and a host of other details and features.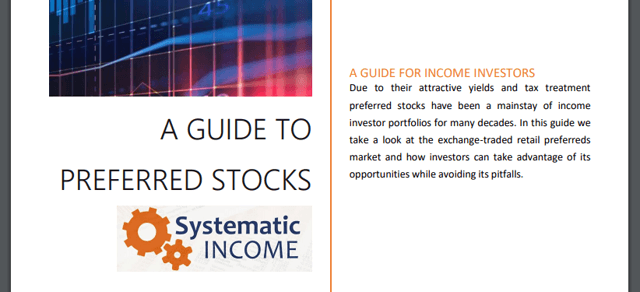 Some of the key topics included in the guide are:
tax considerations and typical security features
yield analysis of preferreds e.g. stripped yield, yield-to-call, yield-to-worst, etc
evaluating different series of the same issuer
common misconceptions when investing in preferreds
and much more…
---
Guide to BDCs
BDCs continue to attract investor attention through their high yields and stellar historic returns. This guide goes through what investors need to know to allocate to the sector.
---
Guide To PIMCO CEFs
PIMCO CEFs have been and remain one of the most compelling income investments. In our dialogue with readers we continue to be asked similar questions so we thought we would put together a primer on these funds for investors to use as a reference. It should be a good starting point for investors new to PIMCO CEFs and will, hopefully, provide some information to those who already hold these funds.