This is an extract from an earlier article at Systematic Income Premium.
In this post we highlight how unusually elevated volumes are allowing some investors to lock in gains that are worth a year or two of distributions, in some cases in just a matter of days.
To illustrate how this works let's consider a pair of tax-exempt Municipal CEFs that have come up on the service in just the last week: (OIA) and (MUA).
The OIA rolling 5-day volume recently rose above even its COVID period.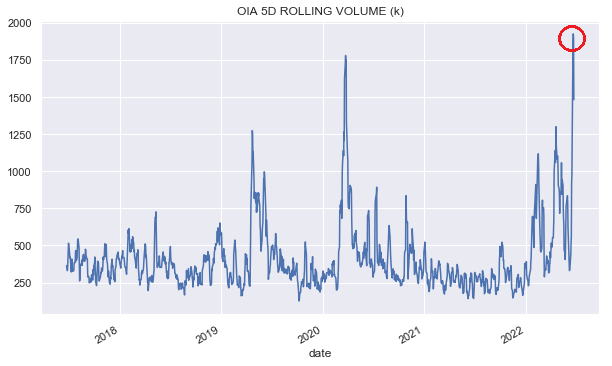 While MUA had a couple of volume spikes recently which nearly reached its volume during the COVID period.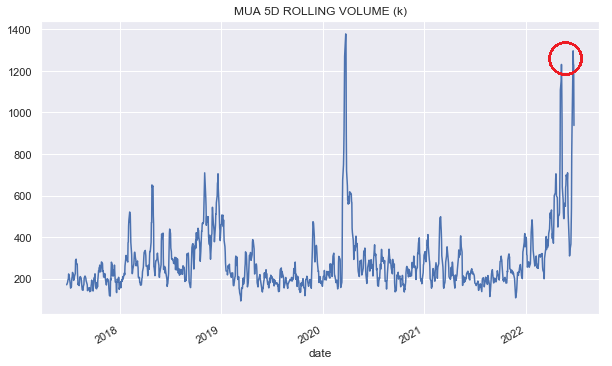 It is little surprise that such elevated volumes in a period of reduced liquidity will lead to unusually large price moves that are not driven by similarly large changes in fundamentals.
Let's see how this impacted the two funds. OIA recently blew out to an unusually high premium of around 8% (orange line) while the overall sector was trading at an average discount of around 7% (green line). When this happened we sold OIA and rotated into MUA which, very unusually for it, was trading at a discount wider than the sector average.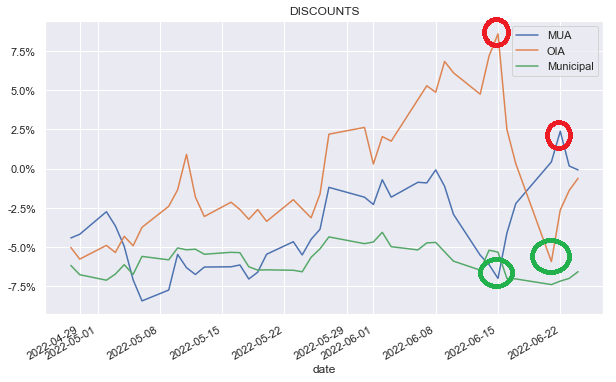 Then, in just a matter of days, OIA collapsed to a 6% discount while MUA blew out to a 2.5% premium. We rotated out of MUA at that point. An investor on the service simply rotated back to OIA instead, generating 7.9% on the OIA to MUA switch and 9.4% on the MUA to OIA switch, according to them.
Although it has clearly been a tough environment for income investors, such large occasional dislocations may allow investors to claw back some of their losses. Alternatively, it can allow investors avoid funds that have jumped to unsustainably high valuations as well as gain exposure to funds that look unusually attractive in the CEF space.
Although we tend to focus more on buy-and-hold opportunities on the service, we also highlight more fast-moving opportunities for investors happy to take advantage of them.
---
Check out more in-depth and timely commentary as well as Income Portfolios and interactive Investor Tools at our Premium service.

---
ADS Analytics LLC / Systematic Income provides opinions regarding securities and other related topics on an impersonal basis; therefore no consideration is made towards your individual financial circumstances.
All content presented here is not to be regarded as investment advice or constitute a client / advisor relationship. It is for general informational purpose only.
Trading securities involves risk, so you must always use your own best judgment when trading securities. You assume the entire cost and risk of any trading you choose to undertake. You are completely responsible for making any investment decisions.