The recent dislocation in income markets is pushing many investors to batten the hatches and plug holes in their portfolios. The Fidus Investment Corp (FDUS), a Business Development Company that we have held in our High Income Portfolio since Q4 continues to swim against the current with a double-digit gain so far this year.
FDUS runs a $720m investment portfolio which puts it not far from the middle-of-the-pack in the broader BDC sector. The company plays in the lower-middle market space, targeting companies with EBITDA of $5-$30 million. Its top sectors include Tech, Business Services and Aerospace / Defense. 
FDUS recently released their earnings and they were stellar. The company continues to outperform the broader sector with a sharp rise in the NAV and a dividend increase of 29%.
Despite this stellar performance the company continues to run an underinvested portfolio, leaving it significant room to drive higher income levels.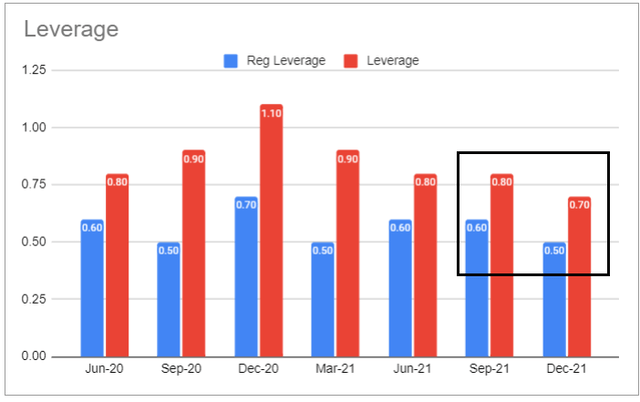 Non-accruals remain at zero on a fair-value basis.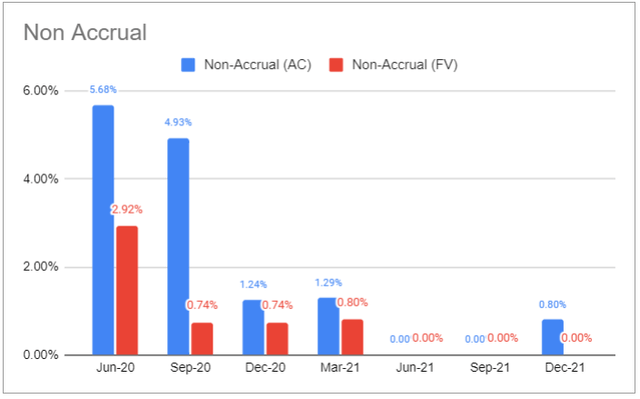 ---
Check out more in-depth and timely commentary as well as Income Portfolios and interactive Investor Tools at our Premium service.
---
ADS Analytics LLC / Systematic Income provides opinions regarding securities and other related topics on an impersonal basis; therefore no consideration is made towards your individual financial circumstances.
All content presented here is not to be regarded as investment advice or constitute a client / advisor relationship. It is for general informational purpose only.
Trading securities involves risk, so you must always use your own best judgment when trading securities. You assume the entire cost and risk of any trading you choose to undertake. You are completely responsible for making any investment decisions.